Scandinavian Airlines Pilot Recruitment
Cadet, First Officer & Captain Jobs With SAS
Last Recruitment Commenced: Ongoing throughout 2017
Currently Recruiting: Yes (As of May 2017)
Previously Recruited Low Hour Pilots:

 

Yes


Trend: Positive
Location: Sweden , Denmark , Norway 
Scandinavian Airlines (SAS) is Scandinavia's Flag Carrier operating across a Long Haul, Short Haul and Regional network.
"Our employees are our most valued resource and at SAS we want to realize the potential of our staff through good leadership and cooperation towards common goals. It is important that all employees understand how they can contribute to SAS's overall goals." Source: http://www.sasgroup.net/
Scandinavian Airlines (SAS) state they expect all employees to live up to the employee model that states:
Take ownership of and deliver on your targets and tasks
Act with integrity and loyalty
Respect processes, standards and decisions
Support your colleagues in reaching their goals
Be ready to give, receive and act on feedback
Contribute to a joyful work environment – act with a positive attitude
Understand and deliver customer value – making life easier for our customers
Engage in dialogue and participate in problem solving
Think forward, learn and develop to continuously improve, simplify and reduce cost
SAS Pilot Bases:
Copenhagen
Stockholm Arlanda
Oslo
SAS Current Aircraft Fleet:
Operates 68 Aircraft in total with 27 on order.
4 x A319-100
12 x A320-200
7 x A320Neo (23 on order / 11 options)
8 x A321-200
8 x A330-300
8 x A340-300
Airbus 350-900 – 8 on order
19 x Boeing 737-600
29 x Boeing 737-700
29 x Boeing 737-800
Various Wetleased aircraft operated by Cimber A/S / CityJet / Flybe / Jet Time
Orders are for 19 more B737NG aircraft to replace the older B737 Classics.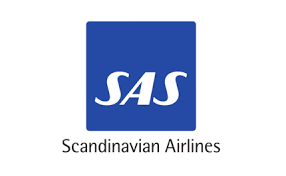 Applications:
Through website – online applications form.
Destinations:
119
Please note that we are not a recruitment agency – we bring you potential flight deck jobs of interest together into one place. If you have any queries about a specific role, you should contact the airline or agency directly. All job details were correct at the time of posting but may since have changed or been removed. We have no affiliation with SAS – All information updated is from information obtained from the airline's website.