Turkish Airlines Pilot Recruitment
Cadets, First Officers & Captains
Last Recruitment Commenced: Continous recruitment drive
Currently Recruiting: Yes
Previously Recruited Low Hour Pilots: 

No


Trend: 

Positive
Turkish Airlines is the national flag carrier airline of Turkey, headquartered at the Turkish Airlines General Management Building on the grounds of Atatürk Airport in Yeşilköy, Bakırköy, Istanbul.
The Airline operates scheduled services to over 290 destinations in Europe, Asia, Africa, and the Americas, making it the fourth-largest carrier in the world by number of destinations, as of 2014.
It serves more destinations non-stop from a single airport than any other airline in Europe.
Turkish Airlines flies to 119 countries, more than any other airline.
With an operational fleet of ten cargo aircraft, the airline's cargo division serves 52 destinations.
Istanbul Atatürk Airport is its main base, and there are secondary hubs at Esenboğa International Airport, Sabiha Gökçen International Airport, and Adnan Menderes Airport.
Turkish Airlines has been a member of the Star Alliance network since 1 April 2008.
Pilot Bases:
Current Fleet:
11 Airbus A319-100
29 Airbus A320-200
68 Airbus A321-200
20 Airbus A330-200
35 Airbus A330-300
4 Airbus A340-300
1 Boeing 737-700
110 Boeing 737-800
15 Boeing 737-900ER
33 Boeing 777-300ER
1 Airbus A300-600F
2 Airbus A310-300F
9 Airbus A330-200F
1 x Boeing 747-400F
Orders:
92 Airbus A321neo – from 2017-2020
2 Airbus A330-200 – remaining deliveries this year (2017)
65 Boeing 737 Max 8 – from 2018-2021
10 Boeing 737 Max 9 – from 2019-2020
Boeing 777F – From 2018
Contact Details:
Turkish Airlines Inc.
Ucus Egitim Merkezi
Ataturk Havalimani 34830
ISTANBUL, TURKEY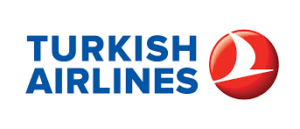 Salary and Benefits:
First Officer – Starting year one approx 14,000TL after tax rising to a maximum of around 16,000TL after tax.
Captain – Year one is around 23,000TL with a bonus of around 9000TL quarterly.
Both ranks receive duty pay.
Rosters can be unstable, standard annual leave with a good staff travel package.
Please note that we are not a recruitment agency – we bring you potential flight deck jobs of interest together into one place. If you have any queries about a specific role, you should contact the airline or agency directly. All job details were correct at the time of posting but may since have changed or been removed. We have no affiliation with Aer Lingus – All information updated is from information obtained from the airline's website.