Latest Pilot Jobs
Applications have closed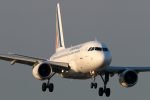 Website Air France
Air France are recruiting for a Synthetic Flight Instructor.
Presentation of the context
As part of the organization of the Navigational Personnel Training Branch, the SFI instructor is a ground crew with a professional pilot experience who designs, conducts and delivers simulated flight training Issuance of QT (Qualification de Type) or MCC (Multi Crew Course) training to Air France pilots or external customers (Airlines or individuals).
Mission Description
As an IFS, you provide instructions for pilots and / or instructors in training on simulated flight simulation (FSTD), courses and / or conferences in the context of familiarization with pilot flying, MCC, pre QT, QT and / or as part of the training of trainers.
Required profile
– Being or having held a CPL, MPL or ATPL
– Have at least 1500 flight hours as pilot on multi-pilot airplanes
– Desired SFI or TRI experience, in particular on aircraft types B777, B737NG or A320
– Ease of communication and relational skills
– Ability to mobilize and get involved
– Knowledge of computer tools is a plus
– Fluent in English (TOEIC level between 550 and 784 – valid for 18 months – a certificate will be required).
Important Observations:
– Non-administrative schedules related to the training of pilots.
– Place of work: SFI activity takes place at two main sites (Roissy CDG and Orly airport zones). The location of the position will be defined according to the instructor rating.
Candidates meeting the eligibility criteria will be invited to a selection. This selection will consist of:
– a pedagogical evaluation
– a motivational interview (preceded by a personality inventory)
– an English test (for candidates who do not have the minimum level required by the TOEIC)
– candidates who do not have a valid qualification on at least one aircraft of the Fleet of the company could be required to carry out a flight simulator evaluation.
In order to process your application, please send us the following documents:
– CV and cover letter
– Professional pilot license
– Copy of flight log (total flight hours and airplane type)
Where applicable :
– Instructor Qualification
– TOEIC or equivalent
https://www.flightdeckfriend.com/wp-content/uploads/2017/04/Air-France-A318.jpg
3264
4896
FlightDeckFriend.com
https://www.flightdeckfriend.com/wp-content/uploads/2017/05/FDF-Logo-2.png
FlightDeckFriend.com
2017-05-26 17:00:26
2017-07-01 00:55:38
Air France Synthetic Flight Instructor