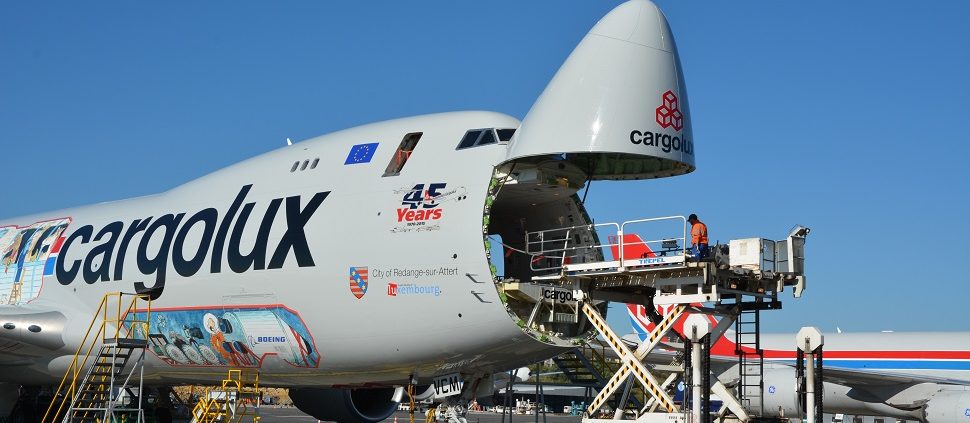 Latest Pilot Jobs
Applications have closed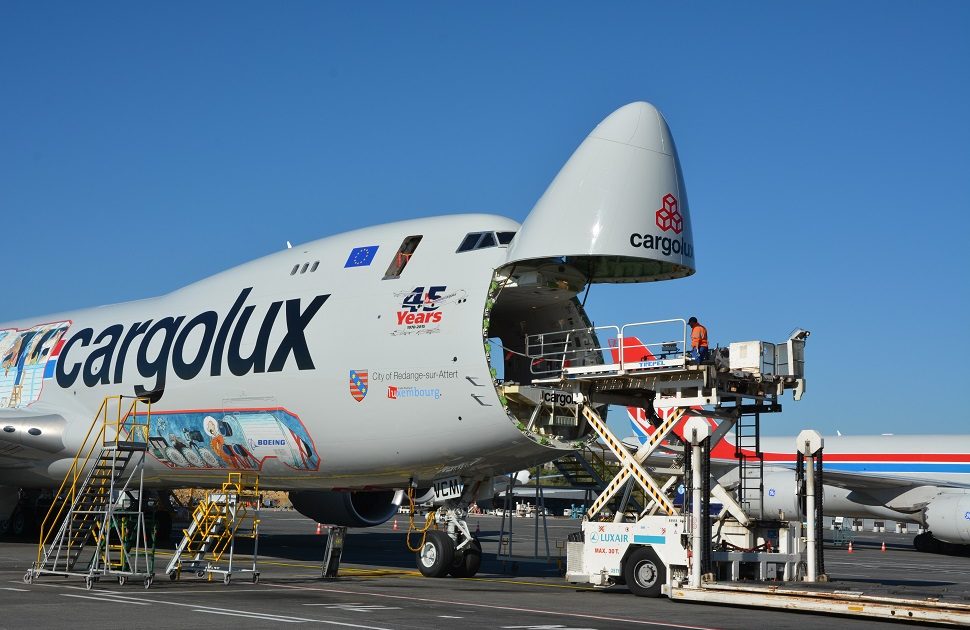 Website cargolux
cargolux B747 Rated First Officers
cargolux have opened recruitment for B747 First Officers to be based in Luxembourg. Interviews are scheduled to commence within the next 2 weeks. Info from cargolux careers site.
Team up with the multicultural community of professionals at Cargolux and fly state of the art BOEING 747-8F & 747-400F
Enjoy the life of a Cargolux pilot (click here)  in an operating environment like no other.
Develop your skills on our extensive and ever-expanding network of fascinating destinations around the globe with the leading Cargo carrier in Europe.
Bank on your future as Captain with an airline whose dedication to excellence over the past 45 years has made it a reference in the air cargo industry.
Share in the company's success by supporting our aim of being the Global Cargo Carrier of Choice with a well-established company whose pioneering spirit enabled the successful launch of the first BOEING 747-400F & 747-8.
Cargolux offers exemplary working conditions (click here), competitive packages and excellent in-house training on both B747-400 and B747-8 full flight simulators.
TASK RESPONSIBILITIES:



Cargolux Airlines International is seeking to recruit for a temporary period of 12 months:
Type-Rated First Officers and Senior First Officers Boeing 747-8 / 747-400
You will enjoy working with us in a global network of over 90 destinations in 55 countries worldwide.
Team up with the multicultural community of professionals at Cargolux and fly state of the art BOEING 747-8F & 747-400F.
Cargolux offers exemplary working conditions, competitive packages and excellent in-house training on both B747-400 and B747-8 full flight simulators.
Deadline for application: 24 FEB 2021
We are an equal opportunity employer, who believes that diversity is good for our people and our business.
WORKING CONDITIONS:



The term of this contract will be 1 year with possibility of extension.
QUALIFICATION AND EXPERIENCE
Type-rated on B747-400
Minimum 1500 hours multi-pilot multi-engine time on jet aircraft or turboprop aircraft (CS-25) with MTOW > 10 tons or seating capacity > 19 seats
EASA Part FCL ATPL or CPL / IR with ATPL theory or MPL
EASA Part Medical Class 1
Full second level graduation minimum (e.g. Baccalauréat, Abitur, A-Level Exam, Matura)
ICAO English language proficiency level 4, preferably level 6
ESSENTIALS
Above-average flying abilities & impeccable safety standards
Ability to work in a multicultural environment
Authorization to live and work within the European Union
Ability to successfully pass a security background check and a pre-employment medical test
Unrestricted rights for international travel
Agreement to transfer your license to a Luxembourg issued EASA license
APPLICATION PROCESS AND PRE-EMPLOYMENT SCREENING
You will be asked to provide evidence of your professional history including employment dates, company names and addresses of all your previous employers; documentary evidence must be provided for any career gaps. Support will be available throughout the screening process, but it is your responsibility to provide complete and accurate information as well as appropriate evidence at all stages of the process.
YOUR ASSESSMENT
Cargolux uses a variety of methods to determine who fits our profile. The selection process is fair, objective and comprehensive. Regardless of the outcome, Cargolux Airlines International always offers to provide feed-back concerning your assessment.
Your Recruitment Journey will consist of:
Pilot Aptitude tests
The psychometric tests are tailored for pilots and have been designed by an Aviation Psychologist. It includes a mandatory phase of preparation prior to the test with online materials.  The tests are conducted in-house at our HQ in Luxembourg.
Simulator Screening
Conducted at our HQ in Luxembourg, it involves approximately 1 hour of briefing and 45 minutes of simulator flying. Preparatory information required for flying the B747-8 and B747-400 simulator will be provided in due time before the simulator screening session. The screening is designed to assess your potential of adaptability, your flying skills as well as your ability to interact effectively with other crewmembers.
Assessment Center and Company Interview
These steps are scheduled during a 2-day period at our HQ in Luxembourg. The assessment center methods involve group exercises, role plays and will be followed by a company interview. The selection panel is composed of experienced pilots, human factors experts and recruitment managers.
YOUR HIRING PROCESS
Successful candidates will be contacted by Cargolux to arrange a suitable starting date for both parties or be placed in a pool of positive applications and contacted for future openings.
ROSTERS, CONTRACTS AND ROUTES FOR FIRST OFFICERS
Contract

Temporary according to the Cargolux Collective Working Agreement

Roster

Monthly based roster with minimum 12 days off in 2 blocks

7 fixed consecutive days off
5 fixed consecutive days off (6 rosters per year)
5 consecutive days off that can changed for operational reasons subject to notification and compensation rules. (6 rosters per year)

Operation

Average 1 – 7 day rotations
Short, Medium and Long-haul Operations
All cargo operations Schedule and ACMI
1 iconic fleet type: Boeing 747-8F/ Boeing 747-400F
Highly varied operations and global operations
BASIC SALARY FOR FIRST OFFICERS
Individual basic salary is regulated by our Collective Working Agreement (CWA). The current CWA foresees a yearly progression of the basic salary:
Monthly basic salary gross

Competitive salary package – entry salary based on previous experience

As Senior First Officer, the monthly gross salary is 6 006,27 EUR (index 834,76)
As First Officer, the monthly gross salary is 5 525,36 EUR (index 834,76)
As Junior First Officer, the monthly gross salary is 5 097,96 EUR (index 834,76)

Additional Pay

Yearly increase in accordance to the Cargolux CWA
Per diem, Sunday, Night time and overtime supplements
Full 13th month Paid as of the 2nd year, 1st year 25%

Vacation

42 vacation days – Accumulative to the Off day scheme

Work – Life Balance

Various part-time schemes to balance work and private life, including 2 to 4 extra days off per month or up to 5 rosters off per year.
During the initial training period (approx. 2 months) the gross monthly salary is 3833,82 EUR.
As per Luxembourg law, salaries are adjusted in line with the evolution of the cost of living (Indexation): If the consumer price index increases by 2.5 % during the previous semester, salaries are normally adjusted by the same proportion.
ADDITIONAL BENEFITS*
Supplementary pension scheme
Several types of insurance for life, accident and disability
World-wide medical & accident coverage with repatriation scheme
Profit sharing plan
Loss of license insurance
Staff travel benefits for employee and his/her immediate family
Medical certificate, required license and endorsements renewals
Seniority bonus
*Some items may be subject to to qualifying period.
SOCIAL SECURITY
Pilots operating for Cargolux Airlines International S.A. are affiliated to the Luxembourg social security system according to European regulations.
Luxembourg's social security system is made up to cover and provide income security in the following fields: retirement pension, maternity and parental leave, occupational accident, disability, survivor's insurance, long-term care insurance and early retirement pension. It also provides social and family benefits.
Despite unmatched social benefits, the deductions from the gross salary are among the lowest in the EU at about 11% withholdings.
Health Care
Luxembourg's healthcare system is one of the best in Europe. The state provided healthcare system covers affiliated individuals (resident and non-resident employees) with medical coverage in case of sickness, work-related accidents or illness, maternity, disability and dependency for medical costs and loss of remuneration.
Immediate family members (i.e. spouse and dependents) could also benefit from social security coverage if not themselves affiliated.
For further information, please visit http://cns.public.lu/en.html
Pension
Employees who have been affiliated at least 12 months in Luxembourg (and at least 10 years within the EU) may benefit at the legal retirement age from the Luxembourg pension allowance according to the time of affiliation in Luxembourg. The benefits of the Luxembourg state pension system typically exceed those of most European countries.
Child & Family allowance
The standard of child and family allowances in Luxembourg is one of the highest within the EU.
As a Cargolux employee, you are entitled to social benefits if you are EU/EFTA resident. As from August 1st 2016, child benefits amount to 265€ per child per month. The amount is not subject to tax in Luxembourg.
If you or the other parent already receive child allowance from another EU country, the Luxembourg government could pay a differential supplement subject to the current regulation.
Applying for family allowance — Citizens — Guichet.lu – Administrative Guide – Luxembourg (public.lu)
TAXATION
Taxes in Luxembourg are relatively low compared to the other European countries. Additionally, some supplements are exempt from tax in Luxembourg.
Taxation depends on the country of residence and the application of a bilateral tax agreement between Luxembourg and your country of residence.
In case of residency in Luxembourg, Belgium, Germany or Austria, UK, Ireland for instance, Luxembourg is the country of taxation.
Applications are through their online system which could take at least an hour and must be in English. For help with the application please visit our new Pilot Career Hub.
https://www.flightdeckfriend.com/wp-content/uploads/2017/05/560bc4abec96d_cv-redange-open.jpg
646
970
https://www.flightdeckfriend.com/wp-content/uploads/2021/01/FlightDeckFriend-Main-Logo.png
2021-02-20 11:45:04
2021-02-25 00:58:33
cargolux Airlines B747 Rated First Officers