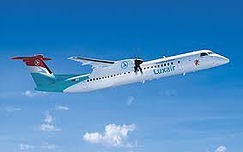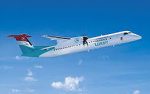 Luxair
Only hours requirement is 70 PIC and no type rating required. Also looking for rated B737 and Dash 8 First Officers. See our Luxair recruitment page for details incluidng salary and benefits.
Minimum Requirements:
EU/EFTA national
Arranged military obligations
No criminal records (certified by competent authority and by candidate)
No drugs, alcohol and driving problems history (certified by candidate)
High school diploma or equivalent (to be certified by Luxembourg Ministry of Education) ("copie conforme"
Part-FCL (European) ATPL licence (or CPL/IFR with frozen ATPL) and a class 1 medical
70 hours as Pilot-in-command
Completed MCC course
Have a swimming certificate or be able to demonstrate/certify corresponding swimming skills
Height between 157 and 193 cm
Speak and write fluently English
If you are applying as a rated applicant then there is no hours requirement you just need to be rated on the 737 or Dash 8.
Applications are online with CV. We recommend you attach a Cover Letter too. Luxair are receiving a lot of applications and it will be crucial your application stands out from others. Our Tailored CV and Cover Letter service may help.
https://www.flightdeckfriend.com/wp-content/uploads/2017/03/e9c0a4_d5fb33fdb49c4de1ae67e7dd7d7b67bcmv2.jpeg
152
243
https://www.flightdeckfriend.com/wp-content/uploads/2017/05/FDF-Logo-2.png
2017-06-02 12:00:23
2017-06-02 11:02:26
Luxair 737 or Dash 8 Rated and Non-Rated First Officers