Low Hour Pilot Jobs
TUI Airways
Applications have closed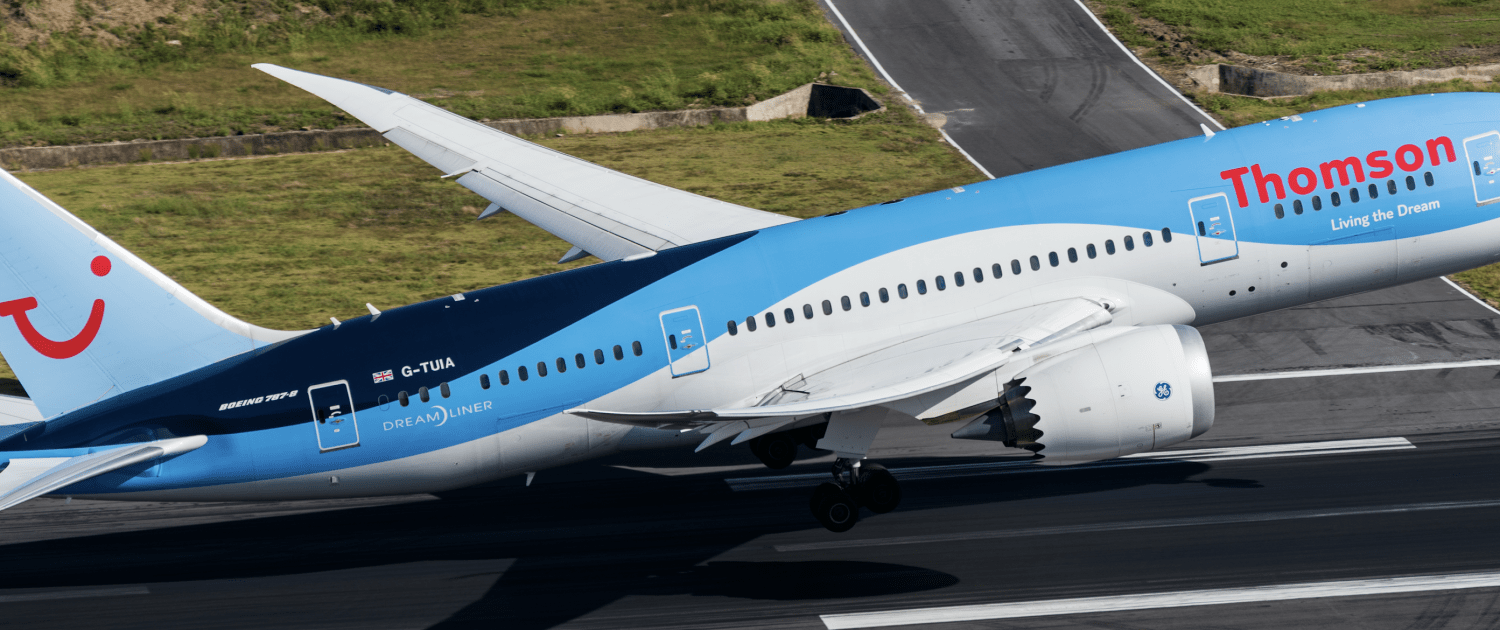 Website TUI
This is an exciting opportunity for pilots with limited experience (less than 500 hours) to join TUI Airways, with full training on our aircraft types provided.
Join TUI as a Pilot and you will provide a safe and enjoyable in flight experience for all our customers. It's an important part of our culture that we all contribute to ensuring our customer expectations are not only met, but exceeded. We see the journey as very much part of our customer's holiday, we expect our pilots to embrace the customer focused culture and go the extra smile to ensure our cabin service is the envy of our competitors.
TUI is part of TUI Group, the world's leading leisure travel group. Right now, we are building an international customer facing team that will deliver a consistent, contemporary service to every single customer from all of our European countries. Joining us will not only provide you with opportunities for you to grow your career, but you will also get the benefits of being part of an exciting multi-cultural and united team.
What you will be doing
You will be operating as a Pilot on either the B737, B757/767 or B787 and you will initially be frozen on type for a period of 3 years, after which you will be permitted to bid onto one of our other aircraft types if you wish.
You'll enjoy working with people, be a skilled communicator, have excellent customer service skills with a proven ability to make the right decision in any given scenario, taking into account all the circumstances and the needs of everyone involved. We would also expect you to have a clear understanding of the TUI values and strategy. With a genuine passion for aviation, you'll demonstrate a desire to achieve a flying career, and whilst it is mentally and physically demanding, it is also extremely rewarding!
What we are looking for
• Hold a valid EASA CPL ME-IR(a) with ATPL theory credits("Frozen ATPL")
• Have completed 70 hours minimum as PIC on aeroplanes
• Have less than 500 flying hours in total
• Before training with TUI commences, hold a certificate of satisfactory completion of an MCC course (as per FCL.735.A) at your own cost
• Before training with TUI commences, hold a certificate of satisfactory completion of a JOC course at your own cost.
• If license is issued by a non-UK state, be willing and able to transfer to a UK issued EASA license prior to joining TUI at your own cost
• A current EASA Class 1 medical; if medical records are not held by the UK CAA, be willing and able to transfer medical records to UK to permit the issue of a UK issued EASA license, at your own cost.
• Hold a valid 10 year UK or EU passport that permits worldwide travel freely to the destinations we fly to – minimum 6 months validity
• Eligible to live and work indefinitely in the UK & Ireland without additional approvals
• Level 4 English with the ability to upgrade to Level 6
• Willing to reside within 1 hour of nominated base
• Able to work on a flying program which operates 24 hours a day, 7 days a week, 365 days of the year
• At least 1.58m tall (Approx. 5ft 2in)
• Able to swim 25 meters
Working within TUI group
TUI is the UK's third largest airline with 62 aircraft operating to over 70 destinations in 30 countries. TUI was the first airline in the UK to take delivery of Boeing's 787 Dreamliner and has recently embarked on an ambitious five year plan to become the world's best holiday airline.
Help to make our customers smile and in return you'll be rewarded with a competitive salary, the option to join a contributory pension scheme with current employer contributions of 10%, Life Assurance cover, and you will receive Private Health Insurance.
There are childcare vouchers, shopping discounts, holiday offers and great rates on late notice flights, accommodation & cruises.
This position is a Full Time contract with positions available on our B737/757/767/787 fleets, with various basing options.
There may be an opportunity for 757 / 787 Pilots to have a permanent UK base and also a temporary winter Nordic base for a period of up to 6 months, the specific location will be determined by operational requirements and will be notified to you in due course. There will be a financial support package in place for any Nordic basing.
As it will be necessary for you to complete a Full Type Rating Course a contribution towards the cost of your training will be deducted from your salary. This will equate to £7000 per annum for the first 3 years of employment and will be deducted from your salary in 36 equal monthly instalments.
Opportunities may be available to a small number of successful candidates to join TUI Airways in another role whilst waiting for your type rating course (i.e. as Cabin Crew, Operations, Crewing). Start dates in these roles will be late summer/early autumn 2018.
How to apply
To apply for this role, please click on the link below where you will be required to provide personal details, complete an online application form and upload your CV.
Application screening will take place after the role closes, should you be successful, you will be invited to attend an assessment centre during the week commencing 18th June 2018 at our TUI Training Centre in East Midlands (England, UK).
Please note in advance this will be the only week of assessment centre dates available for this position and there are only a limited number of spaces available.
Our assessment centres will be a full day and will consist of a number of group and individual activities.
Should you be successful after an assessment centre, you will be invited to complete the next stage of the selection process which will involve a SIM test. SIM tests will take place on the 26th, 27th and 28th of June; these dates are subject to availability.
Applications Open: Tuesday 8th May 2018
Applications Close: 23.59 on Sunday 13th May 2018
Applications are online.
https://www.flightdeckfriend.com/wp-content/uploads/2017/04/Thomson-Airways-Recruitment.png
516
1600
https://www.flightdeckfriend.com/wp-content/uploads/2021/01/FlightDeckFriend-Main-Logo.png
2018-05-08 23:30:44
2018-05-15 00:55:36
TUI Non-Rated Low Hour First Officers