Air Tanker Sponsored Reservists A330 First Officers
Latest Pilot Jobs
Applications have closed.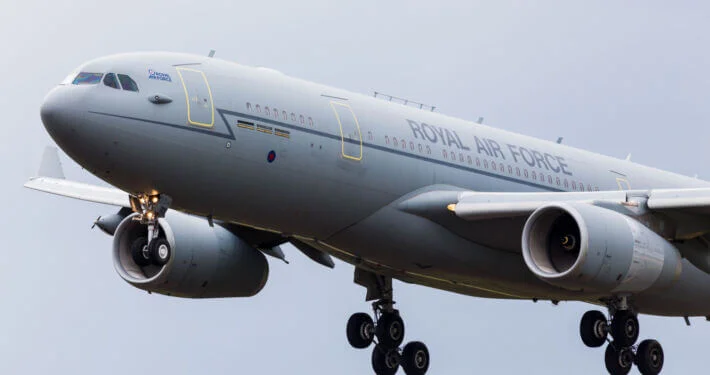 Air Tanker Sponsored Reservists First Officers
Air Tanker are recruiting Sponsored Reservists that have the required military experience (could be previous) to be commissioned to the Royal Air Force immediately. You will receive a sponsored A330 type rating and be based at either Brize Norton or Manchester Airport in the UK.
The following information has been taken from the Air Tanker careers website. 
About Air Tanker:
AirTanker is one of the world's most exciting aviation innovations and we offer a diverse range of roles in our unique environment, based in the heart of the picturesque Cotswolds as well as pilot opportunities in our secondary base in Manchester.
AirTanker was established in 2008 to deliver Voyager, the RAF's new air-to-air refuelling and air transport aircraft. Working alongside full time RAF personnel and Reservists, we blend the best of civil and military aviation expertise to carry out our mission.
As we continue to evolve, develop and grow, we recognise the valuable contribution provided by our people.  We welcome candidates who can demonstrate the high level of passion, flexibility and motivation that we do. We are a unique and complex airline, with a diverse workforce, and are looking for people who will thrive in our environment.
We are proud to invest in our people, employee wellbeing and our vision to be a diverse and inclusive employer.
Joining AirTanker could be the best decision you make!
For more information on AirTanker, please visit our website: www.AirTanker.co.uk
Sponsored Reservists A330 First (Senior) Officers:
First Officer £63,744
Senior First Officer £84,240
AirTanker is pleased to invite applications to join a cadre of Sponsored Reservist (SR) pilots operating Airbus A330 and Voyager aircraft types on both commercial and military tasking. The available positions will be in the rank of Senior First Officer or First Officer, depending on experience, and may be based at either RAF Brize Norton or Manchester Airport.
This opportunity requires successful candidates to be immediately commissioned as officers of the Royal Air Force Reserve. To meet this requirement, applicants must be:
• Current UK regular service personnel (RN, Army or RAF) with a confirmed exit date, or
• A current UK military reservist, or
• A former member of the UK Armed Forces (including reserves) with a discharge date in the preceding four years.
Successful candidates will undergo a civilian A330 type-rating course and must:
• Hold a UK CAA-issued CPL(A) or ATPL(A) with multi-engine instrument rating
• Have completed a Multi-Crew Co-operation course
• Hold a valid UK CAA Class 1 medical certificate.
The Reward:
Working with like-minded people, you'll also find a warm welcome here at the AirTanker community. We have an annual diary of organised events from family days and summer festivals, to a social scene that has gone from strength-to-strength as we have grown.  We will earn your commitment, offering you a unique opportunity to play a crucial part in a pioneering service that is working to deliver unparalleled support to the RAF and UK armed forces.
On top of your basic salary, you'll receive;
Annual bonus scheme (eligibility in current year subject to bonus rules)
Private Medical Insurance
Electric Vehicle Scheme
Hybrid working available (not applicable to rostered and shift based employees)
Health Cash Plan
Life Assurance Cover
Income Protection
Contributory Pension Scheme
Local Gym Discount
Plane Saver (Credit Union)
Family fun days/ battlefield tours/ onsite bar
---
Additional Information
These positions are open to licensed pilots regardless of previous types flown (FJ, ME, RW or Civilian). Applicants are not required to be service-trained pilots but must have sufficient previous military service to meet the immediate commissioning requirements. Applicants must be available to commence training in Feb 2024.
Please submit an application only if you fulfil all of the above criteria. Applications are to be submitted online here. 
Closing date is 25th August.
https://www.flightdeckfriend.com/wp-content/uploads/2022/02/Air-Tanker-A330.jpg
889
1500
https://www.flightdeckfriend.com/wp-content/uploads/2021/01/FlightDeckFriend-Main-Logo.png
2023-08-20 10:27:22
2023-08-26 00:59:12
Air Tanker Sponsored Reservists A330 First Officers