British Airways Cadet / Low hour First Officers
Low Hour Pilot Jobs
Applications have closed.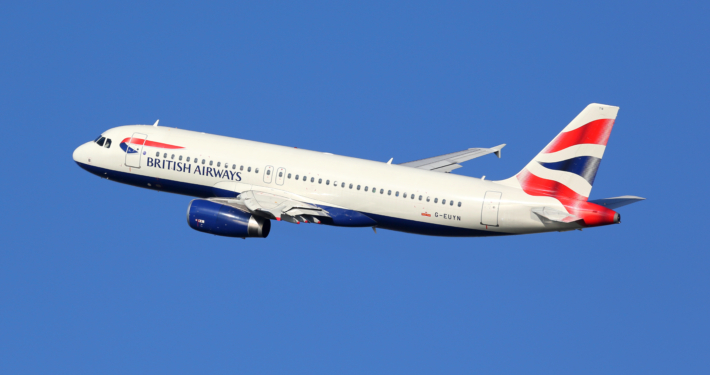 British Airways Cadet / Low hour Direct Entry First Officers
British Airways are recruiting newly qualified low-hour cadets as Direct Entry First Officers for their Gatwick operation (EuroFlyer) in the UK. Info from BA Careers page here. Please note we have no affiliatiom with BA.

Job Description
This is a key time to be joining British Airways as we Build a Better BA. We take huge pride in our past – but we're looking to the future as an airline that loves embracing the best of modern Britain. Our country's creativity, diversity, style, wit and warmth are the same special qualities that make us who we are. If you're made of the same qualities as us, you could soon be part of the next chapter of our story. Together as one team, we're connecting Britain with the world and the world to Britain like no one else.
The minimum criteria to apply for NQPP are: 
Applicants must have completed all aspect of training and either be in possession of a UK Part-FCL Licence or have submitted their licence application to the CAA.
Applicants with an EASA Licence who have not yet initiated a licence conversion via the UK CAA or started this after the 31st of December 2022 or hold an ICAO Licence, please apply only when the process is complete and a UK Part-FCL is held.
Please only apply if you meet the minimum criteria listed on the job description. Applicants who do not meet the minimum criteria will not be processed and will be unable to reapply for 6 months following their initial application.
#You may only apply to one airline within the British Airways family (British Airways, Euroflyer, or Cityflyer) at a time. If you are unsuccessful in one campaign, you will be unable to reapply to any of the three airlines within the British Airways family until the specified re-apply period has elapsed.
Your impact on British Airways will be rewarded with a competitive rewards package plus the opportunity to develop and progress your career in many directions.
Not only will you have the chance to further your career development within BA, you'll have access to our competitive reward and benefits package. This includes core company paid benefits such as a Defined Contribution pension scheme, generous Life Assurance cover and a whole host of options to support your physical, mental and financial wellbeing. You can also sign up for a range of voluntary benefits such as Private Medical cover, Dental and Critical Illness cover, Technology Scheme, Cycle to Work and Electric Car Scheme. And of course, you'll be able to enjoy the benefit of staff travel as soon as you join us
We are an equal opportunities employer and value diversity at British Airways. We do not discriminate on the basis of race, religion, age, marital status, veteran status or disability status. This job description is intended to convey information essential to understanding the scope of the job and the general nature and level of work performed by job holders within this job. However, this job description is not intended to be an exhaustive list of qualifications, skills, efforts, duties, responsibilities or working conditions associated with the position.
N.B. We reserve the right to close a vacancy before the closing date in the event of an overwhelming response or a change in business priorities
What we ask of you:
This vacancy is for Qualified Pilots who have completed their training via a modular or integrated course at any ATO.
To be considered for our current vacancies you will need:
85% ground school average with no more than three resits
If applicable a first-series pass at your CPL & IR
Attended no more than 3 training providers for the following phases of training: Ground School, CPL/IR and APS MCC
To hold a UK CAA Class 1 medical and meet British Airways medical criteria
ELP ICAO Level 6
A valid passport (with minimum of 12 months before expiry date) allowing unrestricted worldwide travel
Detailed requirements are listed on the job description
You as a person:
Your height will be between 1.57m (5'2″) and 1.91m (6'3″)  (height is accurately determined during the assessment process). Qualified pilots who are taller than 1.91m may submit an application but will be required to undergo a functionality check to confirm their ability to meet the requirements of the seating positions in the British Airways fleet of aircraft)
You will be passionate about a career as a pilot with British Airways. While there are opportunities to move fleets with British Airways, initial fleet postings normally last a minimum of six years. You will already be comfortable with taking control of your own learning and professional development, and both willing and able to self-study, and continue to develop as a safety conscious professional pilot for the duration of your flying career
You will be comfortable flying a busy schedule, with BA flights operating 365 days a year
You will be comfortable working with colleagues and customers from all cultures and nationalities, and able to identify, and work, with cultural differences
Finally, you will have a genuine enthusiasm for our customers, and finding ways to exceed their expectations when they fly with us. You will be able to put our customers' needs at the heart of your decision making, and will be comfortable dealing with our customers face to face both when things are going to plan and also when they're not
Assessment will take place at the British Airways Head Office, Waterside and will consist of a computerised capacity test and if successful you will be invited at a later date to attend assessment consisting of an interview and group exercise.
If you are successful at this stage you will be placed into the holdpool where a conditional offer may be made.
Supporting Documents:
Please upload the following documents:
UK CAA Class 1 Medical
CAA consolidated exam report (detailing series and attempt number or equivalent document detailing series and attempt number)
Examiners report from CPL and IR
Copy of Licence/ proof of ICAO Level 6 ELP if still awaiting licence
APS MCC certificate (MCC JOC not accepted)
aUPRT certificate
Any written reports from ATO
Please note, your application will not be processed if any of the above documents are missing. Please name your documents appropriately when uploaded.
Please do not upload individual exam certificates or non-flying examination certificates.
What we can offer in return:
As a dedicated Pilot for our iconic brand, you'll enjoy a competitive salary with additional flying pay and duty allowances. You may also enjoy:
Our flexible benefits scheme is available to colleagues and offers a range of benefits including a market-leading defined contribution (DC) pension. The scheme gives you more control over your benefits and how you spend the contributions we make. The benefits to choose from include; critical illness cover, cycle to work, additional life insurance cover, private medical insurance, dental plan and healthcare cash plan.
Joining the British Airways Mainline Seniority List from Day 1, with options to bid across to Mainline and long-haul.
All pilots are eligible for non-contributory Loss of Licence scheme provided by the company after a qualifying period.
Access to British Airways Health Services.
Life insurance.
Annual Leave
Investment in ongoing training and development.
Attractive travel concessions across our extensive network and other airlines.
Unlimited discounted airfares for your friends and family.
Free airport parking at Heathrow while on holiday.
Discount on the Heathrow Express.
Discounts at selected car hire, hotels and retail stores.
We may alter or withdraw non-contractual benefits at our discretion from time to time.
Applications are to be submitted online here. 
https://www.flightdeckfriend.com/wp-content/uploads/2023/04/BA-A320-copy-scaled.jpg
1707
2560
https://www.flightdeckfriend.com/wp-content/uploads/2021/01/FlightDeckFriend-Main-Logo.png
2023-07-15 09:17:00
2023-09-01 00:59:06
British Airways Cadet / Low hour First Officers