easyJet Non-Rated Cadets for the Amy Johnson Flying Initiative
easyJet Pilot Recruitment
Low Hour Pilot Jobs
Applications have closed.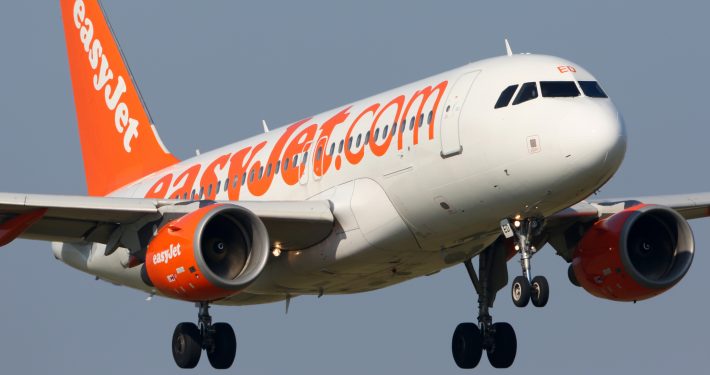 Join the Amy Johnson Flying Initiative
We are generation easyJet, the people who have reinvented European air travel over the last twenty years. We believe in shaking things up, getting-on and achieving. And, for the past three years one of the things we have been doing is tackling an industry-wide stereotype, with the help of our Amy Johnson Flying Initiative. If you want to be part of generation easyJet, then join our pilot training programme and be empowered to succeed as one of our new entrant pilots.
We're opening our doors to all inexperienced cadets, who have trained at either our approved ATOs or outside them. This is your chance to be part of generation easyJet. Together with world-class training and a faster route to command than anywhere else, we'll even offer you enhanced support with your fees.
If you are selected, you'll then be asked to complete some online and psychometric tests, before being invited to attend an assessment day. These will be held at Gatwick on either 05th or 06th September 2018. And these dates are set in stone! So, if you can't make them, please don't apply. We will hopefully have another opportunity for you soon.
In order to standardise your previous experience, you'll need to be ready to complete (or re-complete) your MCC / JOC in November prior to undertaking an A320 Type Rating. You will need to fund the MCC / JOC however easyJet will fund the cost of the Type Rating.
If you are successful at assessment, training will start from November 2018 and you can expect to be employed by easyJet by this winter.
When applying please be sure to upload a CV showing that you meet the minimum requirements.
Good luck!
Requirements of the Role:
To be considered for easyJet selection the following
Selection Criteria
must be met:
Be aged 18 or over to commence training (by course start date)

The right to live and work with unrestricted access across EEA, EU or Switzerland

Be fluent in English (verbal and written)

Minimum height 5' 2" (157cm) with maximum commensurate with Airbus flight deck requirements

Hold a valid EASA Class 1 medical without restrictions

Must not have been unsuccessful at an easyJet selection event within the last 6 months
 Previous Training Requirement:
Max 24 month gap from last formal training to Course Start (formal training does not include refresher sim)

ATPL ground-school examinations passed to the required standard

Valid CPL and IR at start of training

No more than 20hrs above the standard ATPL course foot print

No more than 1000 total flying time

If already completed, normal standard MCC/JOC or equivalent
All candidates will complete a full MCC/JOC prior to type rating commencement
Employment Requirement:
The role of an operational pilot at easyJet requires the ability to be awarded an airside pass with the following required:
A verifiable 5 year history including all periods of employment (including volunteering), education and any gaps greater than 28 days

A criminal record check; with no disqualifying conviction (s), in any country they have been resident in for greater than 6 months, within this 5 year period
Applications are online.
https://www.flightdeckfriend.com/wp-content/uploads/2017/04/easyJet-A319.jpg
1000
1500
https://www.flightdeckfriend.com/wp-content/uploads/2021/01/FlightDeckFriend-Main-Logo.png
2018-08-02 06:00:48
2018-10-10 05:32:59
easyJet Non-Rated Cadets for the Amy Johnson Flying Initiative