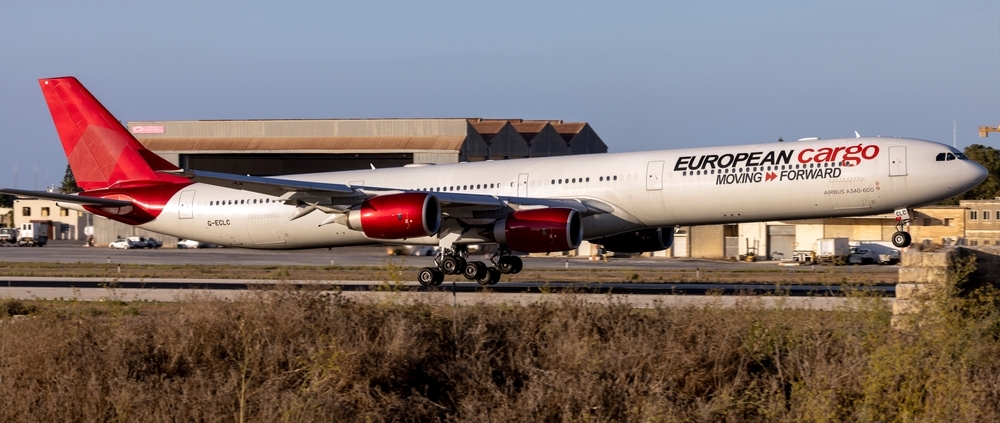 European Cargo Airbus Rated First Officer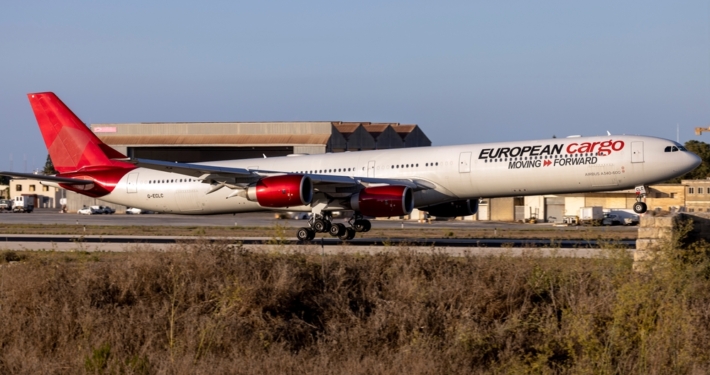 European Cargo Airbus Rated First Officer
European Cargo are recruiting an Airbus Rated First Officer for their A340F fleet based in Bournemouth in the UK.
Salary is £78,000.00 per annum.
Info received directly from European Cargo's Director of Flight Operations. Info about the job is available on LinkedIn here. 
About Us:
European Cargo have our own fleet of Airbus A340 long-haul freighter aircraft, offering professional and competitive logistical solutions. We have helped establish Bournemouth International Airport (BOH) as a reliable, cost-effective, and strategic air freight hub.
As our fleet of A340 cargo aircraft grows and many exciting opportunities evolve, we are on the hunt for skilled First Officers with Airbus type ratings who are ready to enjoy a vibrant and dynamic work environment.
Your Journey with Us:
Based on the South Coast at Bournemouth, you'll take the controls of the legendary Airbus A340-600. Over the past three years, we've ventured across five continents, offering you the chance to experience the world in ways that your short-haul counterparts could only dream of . As we continue to grow, you'll be part of a tight-knit team of aviation enthusiasts, united by our shared values.
What Sets Us Apart:
At European Cargo, we uphold a distinctive blend of professionalism and enjoyment. We believe in maintaining a harmonious work/life balance while rewarding your dedication with a competitive compensation package. As we nurture some of our current First Officers into Captains, we're eagerly anticipating your contribution to our success.
What You'll Gain:
£78000 per annum plus per diems
144 days off a year plus 28 days leave
A secure, permanent UK contract.
A robust company pension plan.
Other employment benefits, including Private medical insurance.
A welcoming and inclusive work atmosphere.
Diverse pathways for career advancement.
Liberation from the confines of short haul flying.
Requirements:
A UK ATPL(A).
A valid Class 1 medical certificate.
A minimum of 1500 hours on a Multi-Pilot Aircraft.
Valid UK type rating on A320, A330, A340, 350.
Right to live and work in the UK.
Join us:
Step away from the mundane daily commute and the wearisome grind of short haul flights. Based at Bournemouth airport, rekindle your passion for flying as a long-haul pilot aboard an iconic aircraft.
Are you ready for a new adventure in your flying career? Apply now and join us in writing our story!
Email [email protected] (subject line: LINURO2308) with your CV and a short, honest cover letter. You will soon be asked to fill in a short web-based form which will capture essential data.
We look forward to hearing from you.
https://www.flightdeckfriend.com/wp-content/uploads/2023/08/European-Cargo-A340.jpg
667
1000
https://www.flightdeckfriend.com/wp-content/uploads/2021/01/FlightDeckFriend-Main-Logo.png
2023-08-17 21:52:41
2023-08-17 21:52:41
European Cargo Airbus Rated First Officer