IndiGo Cadet Pilot Programme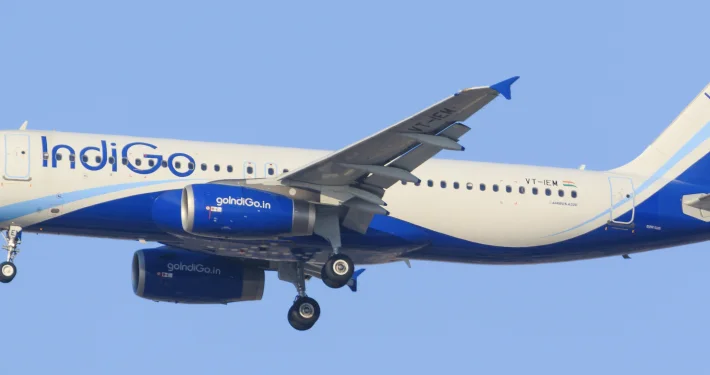 IndiGo Cadet Pilot Programme
IndiGo is India's foremost low-cost airline and has partnered with L3Harris Flight Academy in Orlando, Florida, to bring you this Cadet Pilot Programme. This is not sponsored by IndiGo, they will just endeavour to provide a First Officer role at the end of your training. Info available from L3 Harris here and IndiGo here. 
What to expect?
Selected by IndiGo from day one, you will embark upon a unique route of training. Successful completion of training and the final checks by IndiGo will take you directly to the role of Junior First Officer on the Airbus A320 aircraft, flying IndiGo domestic and international routes.
Training footprint
Below is an example of the training footprint for the IndiGo Cadet Pilot Programme Integrated CPL (MEIR):
| | | |
| --- | --- | --- |
| Phase | Duration | Location |
| DGCA Ground School and DGCA exams | 4 months | India |
| Commercial Pilot License with Multi-Engine add on and Instrument Rating (CPL MEIR) | 16 months | Orlando, Florida |
| Flight License Conversion | 2 months | India |
| DGCA CPL Issuance | 1 month | India |
| DGCA A320 Type Rating | 2 months | USA or Thailand |
The cost of training
This IndiGo Cadet Pilot Programme is self-funded. All cadets will be required to provide evidence of funding to cover programme costs before commencing training. The funding required for the IndiGo programme comprises:
Total Cost: $135,000 – $137,500
DGCA Ground School: $5,500
CPL MEIR Flight Training: $86,000
DGCA License Conversion: $4,500-$7,000*
Type Rating: $39,000
*Dependant of flying hours required
What's included?
All L3Harris Flight Academy training
Equipment and uniform
Airfield fees
Accommodation for the duration of training at the L3Harris Flight Academy in Orlando, Florida
Exams and skills test fees
Initial U.S. FAA to Indian DGCA conversion CPL MEIR License issue fee
Entry criteria
To apply for this airline Cadet Pilot Program, you must meet the following requirements:
Age
Must be between 18 and 32 years of age at time of application.
Education and English language
Fluent in English (verbal and written).

10+2 with minimum score of 51% in each of the following subjects: Physics, Maths and English
OR Higher Degree in the above subjects with an average score of 51%
OR Engineering Degree with a minimum score of 51%

Medical
Able to obtain and maintain Indian DGCA and FAA Class 1 Medical Certificate.
Visas
Have a valid passport and the unrestricted right to live and work in India, with the ability to travel unrestricted worldwide.
Background and selection
Indian national or Overseas Citizen of India.

Pass all IndiGo referencing checks.

Pass L3Harris selection process and interview with IndiGo.

Funding
Must have access to the full funding required for this program.
Why train with L3Harris?
The L3Harris Flight Academy is located at Sanford International Airport in Orlando, Florida. It offers purpose-built facilities and experienced Instructors for an unparalleled training experience. Visit our Orlando campus for more information.
We have over 30 years heritage in pilot training
Thousands of our graduates are now flying for major airlines across the world
90+ single and multi-engine training aircraft
Purpose built training facilities with state-of-the-art Flight Training Devices (FTDs)
Our campus is close to Disney World and famous local beaches including Cocoa and Daytona
Request info today!
If you would like more information about the IndiGo Cadet Pilot Programme please call us on 1-800-U-CAN-FLY or visit our website here. 
https://www.flightdeckfriend.com/wp-content/uploads/2017/04/Indigo-Banner.png
609
1600
https://www.flightdeckfriend.com/wp-content/uploads/2021/01/FlightDeckFriend-Main-Logo.png
2022-12-23 17:53:45
2022-12-23 17:53:45
IndiGo Cadet Pilot Programme