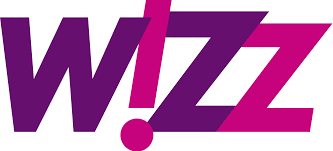 Wizz Air provides training for a flagship airline pilot career programme leading to an exciting flying career with Wizz Air on A320 series aircraft.
This Airline Pilot career program in partnership with Wizz Air is designed for talented aaspiring to be co-pilots, captains and future airline managers.
The programme is characterised by high-quality training leading to a 'frozen' ATPL with A320 type rating. Successful applicats will be provided with a conditional offer of employment by Wizz Air before you begin training.
Key Features
Fully-mentored Airline Pilot career programme
Conditional offer of employment from Wizz Air before training begins
Training salary paid during A320 type and line training up to line check
Employment as a co-pilot with Wizz Air on completion of aircraft type rating training
Provision of 'Performance Protection'
Option to include a BSc (Honours) degree in Professional Aviation Pilot Practice
Successful graduation from this route will provide you with:
Wizz Air employment as a First Officer
Airbus A320 type rating
ATPL Theoretical Knowledge and examination passes
Commercial Pilots License with Instrument Rating (CPL/IR/MEP)
Multi-Crew Cooperation (MCC) completion certificate
Upset Prevention & Recovery Training (UPRT)
Last Recruitment:
June 17
Recruitment anticipated:
June 2018
Status:
Open
Apply Now
https://www.flightdeckfriend.com/wp-content/uploads/2017/04/Wizz-Air-Logo-Rectangle.png
151
333
FlightDeckFriend.com
https://www.flightdeckfriend.com/wp-content/uploads/2017/05/FDF-Logo-2.png
FlightDeckFriend.com
2017-03-28 12:53:55
2018-06-11 13:17:23
Wizz Air Cadet Pilot Program