Cathay Pacific Second Officers
Cathay Pacific Pilot Recruitment
Low Hour Pilot Jobs
Applications have closed.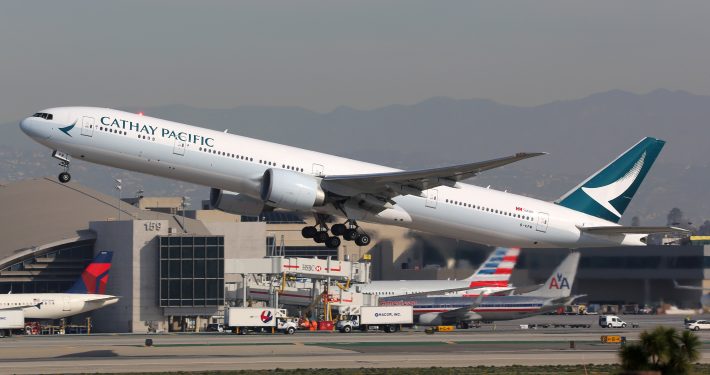 Cathay Pacific continue to recruit Second Officers onto their long haul fleet. A Second Officer is essentially a cruise relief pilot for the first few years. As a cruise relief pilot, you provide support to the Captain and First Officer, taking control for them during the cruise to allow inflight rest.
They offer 3 different levels of entry for Second Officers, depending on experience levels.
Second Officer Entry Programmes:
Transition Training (Experienced)
A 6-week programme for global applicants with an ICAO ATPL, with a minimum of 1500 hours total time, including 500 hours multi-engine time with a MTOW greater than 2000kg.
Preference will be given to pilots with more than 500 hours experience on certified multi crew pressurised, turbine powered transport aircraft greater than 10,000KG.
ATPL licences must have been issued with no exemption or conversion. Copies of ATPL results will need to be provided.
Advanced Entry (Low Hour Pilots)
A 31-week programme for global applicants who possess an ICAO CPL and have in excess of 250 hours flight time in specified categories.
Cadet Pilot Programme (Don't hold a frozen ATPL)
A 55-week programme for permanent HKID applicants with low experience and no ICAO CPL.
Transition Training, Advanced Entry and Cadet Pilots are trained at Flight Training Adelaide (FTA) in Adelaide, South Australia. Training consists of technical ground school, HK ATPL subjects and flight training. All programmes introduce and/or consolidate jet aircraft operation, multi-crew operations and standard operating procedures.
To be considered for a flying career with Cathay Pacific you must:
ICAO English Level 4 or above
Qualify for a Class I Medical
Meet flight deck reach requirements (subject to a functional reach test)
Have completed secondary school and have good passes in mathematics and science, or a University Degree, or passes in all ATPL subjects
Share our passion for aviation
Be able to travel the world without restriction
For enquiries, please email [email protected] or telephone +852 2747 8247.
https://www.flightdeckfriend.com/wp-content/uploads/2017/04/Cathay-Pacific-B777-1.jpg
1000
1500
https://www.flightdeckfriend.com/wp-content/uploads/2021/01/FlightDeckFriend-Main-Logo.png
2017-12-15 15:00:54
2018-02-01 00:55:36
Cathay Pacific Second Officers