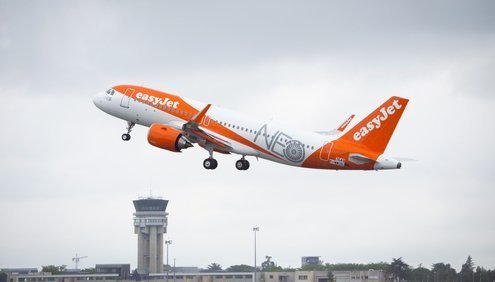 Vote secures easyJet's right to fly after Brexit 
easyJet has pushed ahead with plans to protect its flying rights after Brexit following a shareholder vote in favour of legal changes to help ensure the airline meets EU ownership rules.
Shareholders have recently met at easyJet's annual meeting and approved changes to its articles of association that will ensure it is EU-owned and controlled after Brexit.
The article suggests that the move means it has the power to force UK shareholders to divest their shares if the airline needs them to. John Barton, chairman, said: "Brexit is one of the biggest issues facing the European airline industry." He said that while the airline had no 'immediate intention' of using these powers, they were an 'important element in ensuring that easyJet has the ability to maintain EU ownership and control at all times should we need to do so'.
easyJet said close to 50 per cent of its shares were already held by European Economic Area nationals. It also said it expected the Civil Aviation Authority to grant it an air operator's certificate in the coming weeks to cover its UK-based aircraft. It added that the government had confirmed that easyJet UK would be treated as a British carrier after Brexit even though its parent was EU-owned.   
https://www.flightdeckfriend.com/wp-content/uploads/2017/06/easyJet-A320neo-Delivery.jpg
282
495
Barry
https://www.flightdeckfriend.com/wp-content/uploads/2021/01/FlightDeckFriend-Main-Logo.png
Barry
2018-03-20 04:00:22
2018-03-19 19:48:34
Vote secures easyJet's right to fly after Brexit