TNT Airways Pilot Recruitment
Cadets, First Officers & Captains
Last Recruitment Commenced: Accepting ongoing unsolicited applications
Currently Recruiting: As above
Previously Recruited Low Hour Pilots: Yes
Trend: Positive
"TNT Global Air Network operates in 68 European airports and 7 non European, meaning in total 36 countries in the world, reflecting a mixture of cultures, nationalities, religions, expertise and ideas. We have a extremely diverse customer base, and, in order to achieve the highest levels of customer satisfaction, we encourage rich diversity within our workforce."
In 2016 TNT signs conditional sale agreement with ASL Aviation Group for airline operations. TNT Express has signed an agreement to sell its airline operartions TNT Airways and Pan Air Lineas Aéreas to ASL Aviation group, conditional on the completion of FedEx's intended acquisition of TNT, which happened on 25 May the same year.
Source: TNT Airways website.
Pilot Bases:
Fleet:
2 x Boeing 737-300F
13 x Boeing 737-400F
1 x Boeing 737-400SF
1 x Boeing 757-200F
1 x Boeing 757-200PCF
1 x Boeing 757-200PF
4 x Boeing 747-400ERF
Total = 23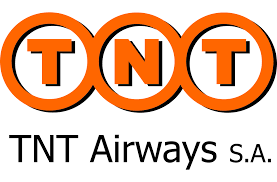 Please note that we are not a recruitment agency – we bring you potential flight deck jobs of interest together into one place. If you have any queries about a specific role, you should contact the airline or agency directly. All job details were correct at the time of posting but may since have changed or been removed. We have no affiliation with TNT Airways – All information updated is from information obtained from the airline's website.