Wizz Air Pilot Recruitment
Cadets, First Officers & Captains
Last Recruitment Commenced: Various, ongoing requirements throughout 2017
Currently Recruiting: Yes (As of May 2017)
Previously Recruited Low Hour Pilots: 

Yes


Trend: 

Positive


Location: Hungry  HQ operating across Europe
Cadet Program: Yes 

MORE INFO HERE
Wizz Air is the largest low-cost airline in Central and Eastern Europe, operates a fleet of 65 Airbus A320 and Airbus A321 aircraft, and offers more than 400 routes from 22 bases, connecting 116 destinations across 38 countries. At Wizz Air, a team of approximately 2,600 aviation professionals delivers superior service and very low ticket prices making Wizz Air the preferred choice of 16.5 million passengers in the financial year ended 31 March 2015. Wizz Air is listed on the London Stock Exchange under the ticker WIZZ and is included in the FTSE 250 and FTSE All-Share Indices.
Wizz Air are holding recruitment roadshows throughout Europe in October 2017:
11 October, Vienna
Venue:roomz Hotel Vienna, Paragonstraße 1, 1110, Vienna
Starting time: 15:00LT
Please apply here
13 October, London-Luton
Venue: IBIS London Luton Airport, Spittlesea Rd, Luton LU2 9NZ
Starting time:9:00LT
Please apply here
17 October, Athens
Venue:AirOtel Alexandros, Timoleontos Vassou 8, Athens 115 21
Starting time: 15:00LT
Please apply here
19 October, Barcelona
Venue:NH Hotel Sant Boi, Ctra. Sta. Creu de Calafell, 101 | 08830 Sant Boi de llobregat
Starting time:15:30LT
Please apply here
Pilot Bases:
Belgrade
Bucharest
Budapest (HQ)
Chişinău
Cluj-Napoca
Craiova
Debrecen
Gdańsk
Iași
Katowice
Košice
Kutaisi
Kyiv-Zhuliany
Lublin
Poznań
Prague
Riga
Sibiu
Skopje
Sofia
Târgu Mureș
Timișoara
Tuzla
Vilnius
Warsaw-Chopin
Wrocław
Current Fleet:
81 Aircraft (as of June 2017)
63 x Airbus 320-200
18 x Airbus 321-200
Orders:
Total: 132
A320-200 x 8
A321-200 x 14
A321neo x 110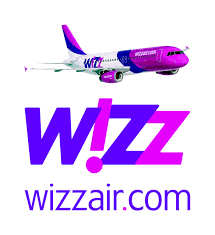 Address:
Wizz Air Hungary Ltd.
Laurus Offices
Kőér street 2/A
Building B
H-1103
Budapest
Hungary
Email:
info@wizzair.com
pilotrecruitment@wizzair.com
Destinations: 420 routes
Please note that we are not a recruitment agency – we bring you potential flight deck jobs of interest together into one place. If you have any queries about a specific role, you should contact the airline or agency directly. All job details were correct at the time of posting but may since have changed or been removed. We have no affiliation with Wizz Air – All information updated is from information obtained from the airline's website.