easyJet Non-Rated & A320 Rated Captains
easyJet Pilot Recruitment
Latest Pilot Jobs
Gatwick, Luton - UK, Paris, Lyon, Bordeaux, Nantes, Nice, Orly, Toulouse - France, Berlin - Germany, Lisbon, Porto - Portugal
Applications have closed.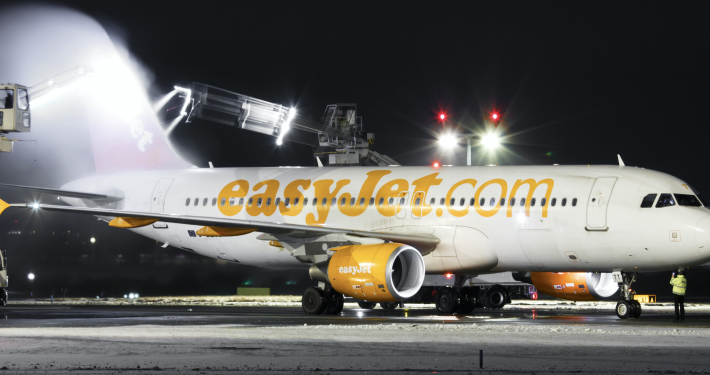 easyJet are recruiting Non-Rated and A320 Rated Direct Entry A320 Captains for their various bases around Europe.
Description
UK Captains
Permanent contract
On Target Earnings*: €120,000 plus benefits UK – Between €144,000 and €162,000 Europe
*(including basic salary, sector pay and bonus opportunity)
Enjoy more bedtimes, bath times and home time with our unique approach to rostering and building a family-friendly work-life balance.
Initial Training Overview:
Non Type Rated Captains will complete a full A320 Type Rating (self-funded) with our preferred training provider at the start of easyJet employment. We can offer an opt-in 36 month bond for you to repay the cost of your Type Rating.
Requirements of the Role:
Currently operating* as a Commercial Passenger Captain on aircraft above 30 Tonnes MTOW
Minimum 4,000 total flying hours
Minimum 1,000 total PIC hours on aircraft above 30 Tonnes MTOW
UK or German EASA Licence by easyJet employment start date
UK or German EASA Class 1 unrestricted medical by easyJet start date
Minimum ICAO Level 4 English with requirement to achieve Level 6 within twelve months of employment
Right to live and work in Europe with unrestricted access across the EEA, EU and easyJet network
If rated you're rated you need 1000 hours PIC on an A320, A330, A340
*Currently operating defined as operating within the last 12 months (at point of application).
Outline of easyJet Captain Selection Process:
Please only submit one application for your preferred base; any additional applications will be withdrawn. If you are flexible with your base choices, you will be able to discuss that with us at your interview.
First Stage: Applications reviewed
Second/Third Stage: Successful applicants complete Non-Technical & A320 Simulator assessments in Gatwick or Luton (assessments held from August 2018 onwards). Usually these are completed in one day, or occasionally across two days.
Fourth Stage: Complete online psychometric questionnaire followed by a final video interview
Offers of employment will be made following a full review of your progress through all selection events and our business requirements.
https://www.flightdeckfriend.com/wp-content/uploads/2017/04/easyJet-Banner.png
751
1600
https://www.flightdeckfriend.com/wp-content/uploads/2021/01/FlightDeckFriend-Main-Logo.png
2018-08-29 12:00:05
2018-11-02 13:36:02
easyJet Non-Rated & A320 Rated Captains