Latest Pilot Jobs
Norwegian Air Shuttle Pilot Recruitment
Applications have closed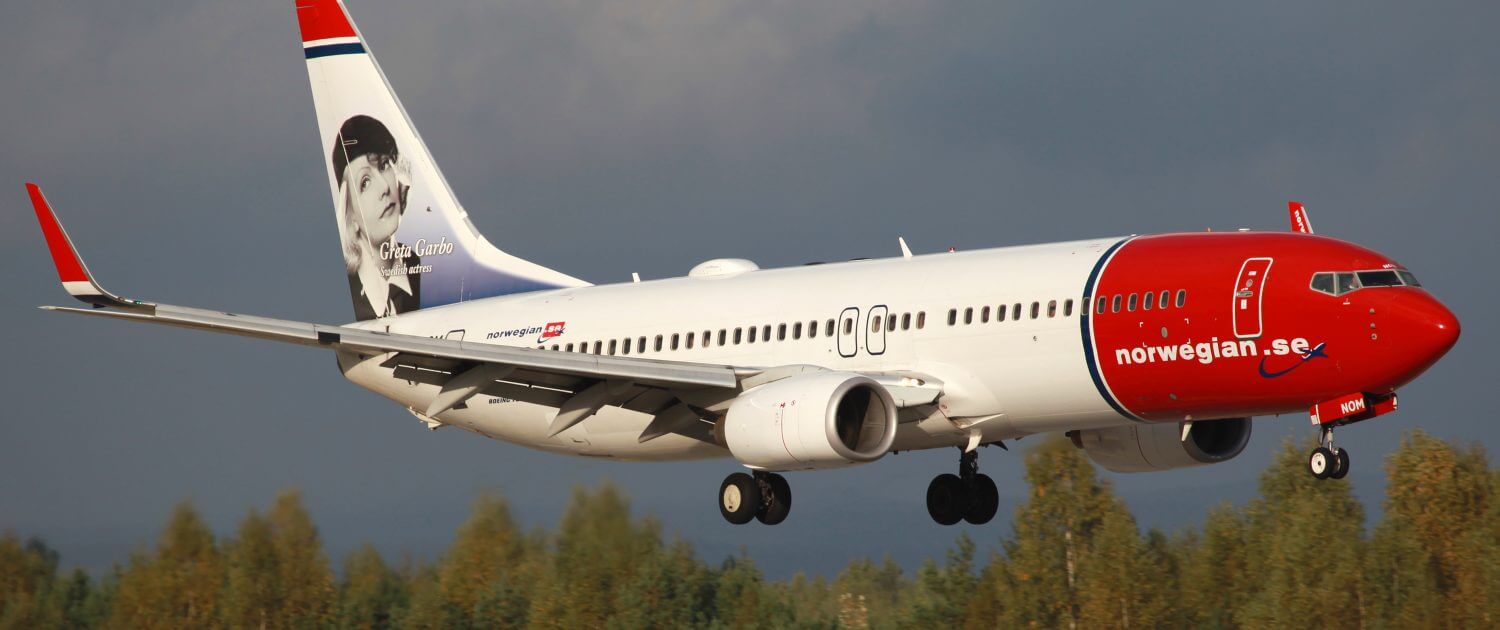 Website Norwegian Air Shuttle
Norwegian is now looking for First Officers to operate on Norwegian Boeing 737 MAX aircraft on Transatlantic and European routes out of its Edinburgh and Dublin base. Successful applicants will be employed locally and be part of our growing European operation.
Qualifications:
First Officer B737 – Type-Rated:
EASA ATPL or CPL License (Frozen ATPL)
EASA Medical Class 1
-Min.1000 hrs. On B737-300/900
150 hrs. Within the last 12 months
English language proficiency "ICAO" level 5 or higher
No criminal record or accident
Have the legal right to live and work in the EU
Training cost bond:
For pilots not current on B737 it will be a training bond in the contract for the first three years.
We offer:
We offer the opportunity for a permanent position
Competitive terms & conditions:
Roster planned 1 month in advance
Minimum 12 Days Off per roster month
Diversified flying on a modern fleet
ID tickets after 3 months
The recruitment process:
The first step is to fill out and submit your CV and application. You will then receive an e-mail confirming the receipt of your application. We will only be screening candidates meeting the minimum requirements outlined above.
To be considered for the position you need to meet all the minimum requirements and have successfully registered your different flight hours in your CV under the section "Competence Section". You also need to upload a copy of your flying license, a copy of your passport and a picture of yourself under the section "Attachments".
Applicants fulfilling the requirements will be contacted via e-mail. The screening process will include interviews, online tests, a simulator assessment and background checks including contacting referees. Applicants who are offered employment must be able to successfully apply for US crew visa.
Equal opportunities principles will be applied throughout the process. The Norwegian Recruitment Team will answer all your queries relating to the contract, employment and bonding arrangements.
Applications are online.
https://www.flightdeckfriend.com/wp-content/uploads/2017/04/Norwegian-B737.jpg
1000
1500
https://www.flightdeckfriend.com/wp-content/uploads/2021/01/FlightDeckFriend-Main-Logo.png
2018-01-08 06:30:18
2018-04-01 00:55:38
Norwegian B737 Rated First Officers