Latest Pilot Jobs
Low Hour Pilot Jobs
Transavia Pilot Recruitment
Applications have closed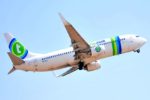 Website Transavia
Transavia are recruiting First Officers for various bases. If you have been trained at one of the Training Organisations below then there is no hours requirement. Otherwise it's 500 hours on an aircraft over 5700kgs or a 737.
Minimum Requirements:
General:
• A senior general secondary education or pre-university education certificate, a bachelor's degree at an institution for higher professional education or university education, or the professional and educational level that is required of students in higher professional education.
Certificates:
• Valid EASA CPL or higher (or converted at start date)
• Valid EASA ATPL frozen theory
• Valid ME/IR (A)
• Valid unrestricted Class 1 Medical Certificate
• ICAO Level 5 English language proficiency
• COC Multi Crew Course (MCC) certificate of completion
Flight Training:
You must have completed one of the following integrated flight training courses unless you meet the minimum flight experience. Also there is no more than two years prior to the date of selection and completing the training.
• EPST
• KLM Flight Academy
• Martinair Flight Academy
• ENAC
Minimum required flight experience if one has not completed any of the above flying training;
• 500 hours 737 NG in the past 12 months or
• 500 hours on aircraft with MTOW > 5700 kilograms.
Competencies:
• Decisiveness
• Problem Analysis
• Stress resistance
• Planning & Organising
• Discipline
• Integrity & Adaptability
Mandatory:
Need Swimming Proficiency
Need EU passport
Must be allowed to work and live in another EU member state
No criminal record
Must hold EASA Pilot Licence and Medical.
Applications are online.
https://www.flightdeckfriend.com/wp-content/uploads/2017/05/Transavia-Boeing-737.jpg
564
849
https://www.flightdeckfriend.com/wp-content/uploads/2017/05/FDF-Logo-2.png
2018-11-01 12:00:48
2018-12-02 13:41:03
Transavia Non-Rated and 737 Rated First Officers